06.03.2023
Author
Maria
Smura
Mecanil Oy Ab Delivery of shot blasting and powder coating chamber, curing oven and conveyor system to Liljendal.
Pekotek supplied Mecanil Oy Ab in Liljendal with a Non-waste grit blasting and powder coating chamber and a curing oven and conveyor system.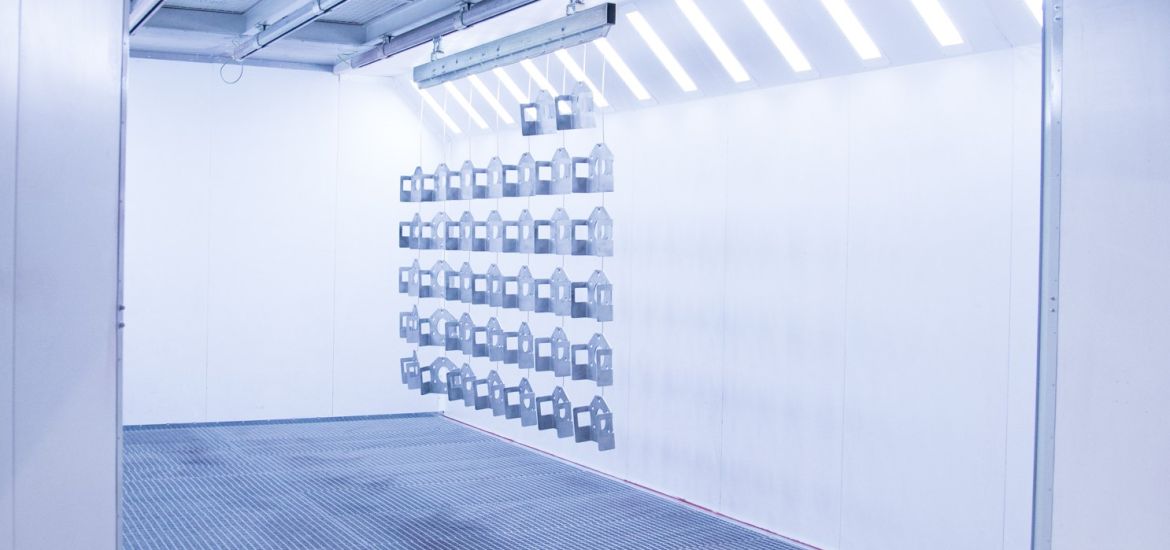 Mecanil Oy Ab is a family business founded in 1990 that manufactures high-quality, safe and easy-to-use grapple saws and felling heads for tree care and the forest industry.
Mecanil invests a lot in the development of new products with high-level technical solutions. The goal is to develop efficient and at the same time flexible machines and tools that protect the environment and nature. This especially applies to work in parks, residential areas, forests, and other sensitive areas.
Mecanil's journey with Pekotek began in January 2022 when Mecanil contacted us. Their problem was simply meeting the production demand. The old painting factory, which was completed in 2013, produced about 50 grapple saws a year, and there was no possibility of subcontracting painting. The capacity was too small, as their production demand rose to around 200–300 grapple saws per year, in addition to which the painting of boat parts was also introduced in 2015. The former paint shop was in relatively heavy use and was already drawing its last breath, so naturally an update was in order. The challenge for Mecanil was to find a Finnish operator, as there are many operators in the industry.
Our solution for Mecanil's production was Pekotek's Non-Waste blasting chamber, a separate powder painting chamber, and curingo ven and conveyor system.
The project went from start to finish without any major problems. Completing the production hall on time within the framework of the building was a bit of a headache, but it did not hinder Pekotek's delivery.
We thank Mecanil Oy Ab for the trust and good cooperation!